What I like about muffins is that they are infinitely variable: they can be chocolate or fruity, with a melting heart and just about any color, just like these matcha green tea muffins… There is something for everyone! These lemon and poppy seed muffins combine two ingredients that blend well in desserts: lemon and poppy seeds. I tested nearly all possibilities last winter at a time when I had an irresistible passion for lemon: cake, muffins, biscuits, jam… Lemon brings a fresh and tangy touch, which is quite unusual for desserts that are often (too) sweet. Poppy seeds make it all crunchier and look beautiful in these all white muffins! This combination gives you a muffin that is fluffy and full of pep!
For a dozen lemon and poppy seed muffins
1 ¼ cup flour
1 teaspoon baking powder
1/2 teaspoon baking soda (optional)
1 pinch of salt
1/2 stick softened butter
1/2 cup sugar
1 egg
1/4 cup single cream
Zest and juice of 1/2 organic lemon
2 tablespoons poppy seeds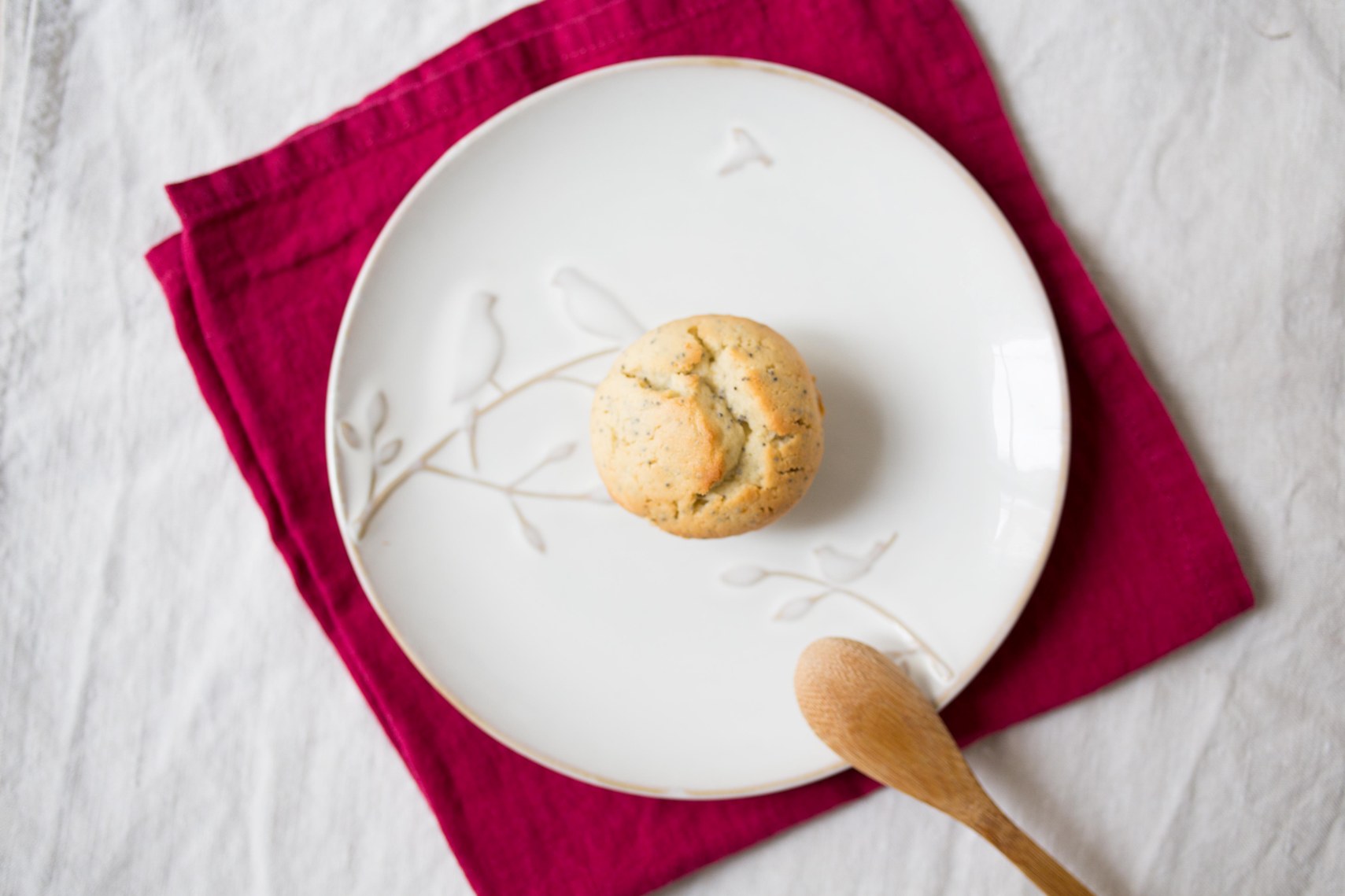 Preparation
1. Mix the flour with the baking powder, baking soda, and salt.
2. Beat the butter, sugar, and lemon zest until the mixture is creamy. Add the egg and continue beating vigorously.
3. Gradually add the flour, alternating with cream, to this mixture and continue to whisk well.
4. Add the lemon juice and poppy seeds.
5. Pour into small tins or muffin cups approximately three-quarters full and bake in a preheated oven at 350° F for 20 to 25 minutes.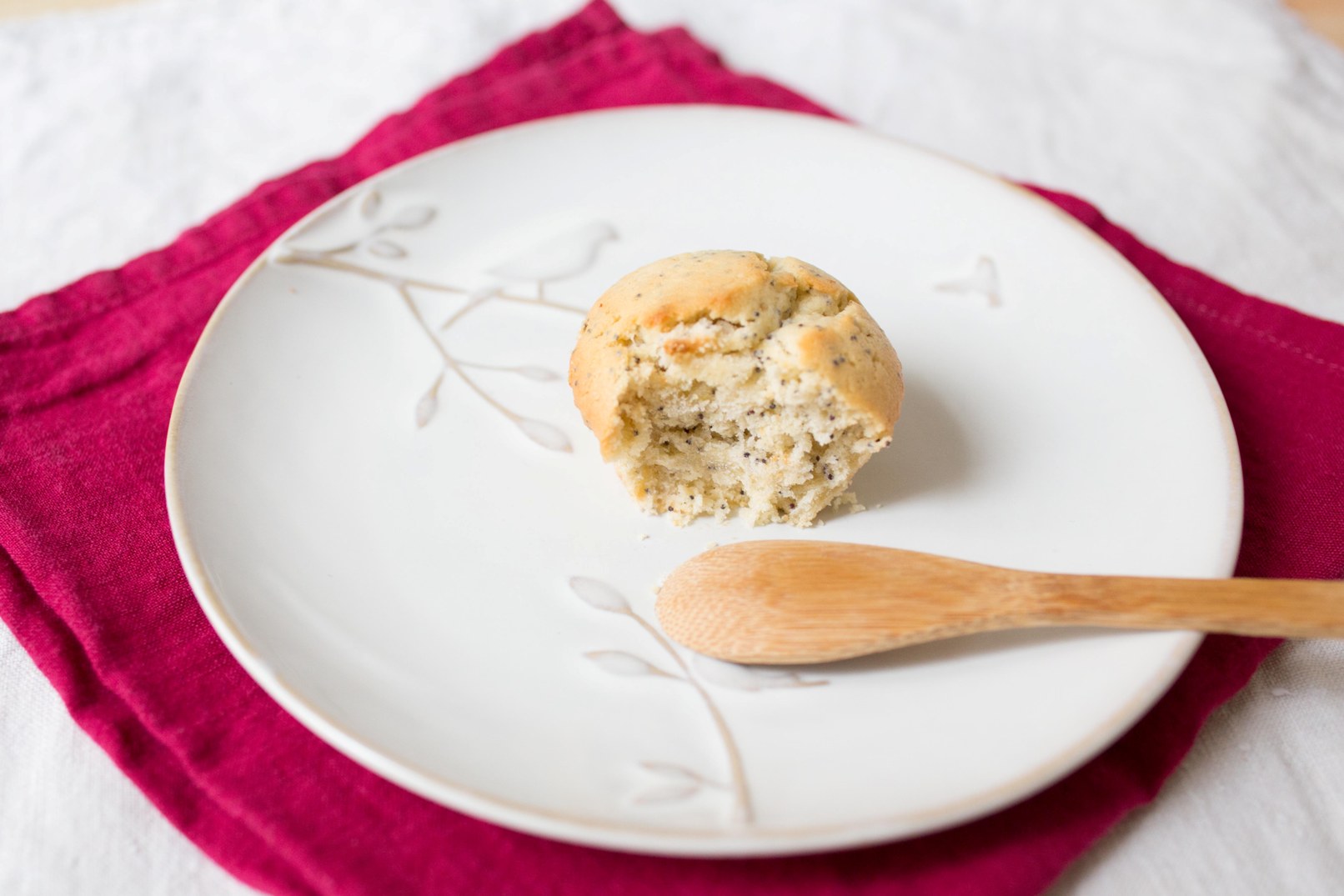 Tip: To obtain fluffy muffins, it is important to whisk the mix vigorously, if possible with a robot.
Variation: For gluten-free muffins, you may use rice flour instead of wheat flour without this having any impact on the muffins' taste or texture.
---