For this first blog post presenting photographs that I have taken with my husband, I have set my standards high. This is the series of photographs I prefer the most. These pictures were taken in Joshua Tree, near  Joshua Tree National Park in California.
While on a road trip along the west coast, one night we decided to stay in a wooden cabin, sort of a small single-storey house in which there is a single room that serves as both bedroom and living room. We immediately liked the place. The entrance porch and the large wooden armchairs provided us with the shade and rest we needed upon our arrival. The tiny house had been decorated with good taste and the whole place was really peaceful since it was far from the road.
Since we had been driving for several hours in the desert, we were a little tired and the temperature outside was too high to take a walk in the national park. So we decided to stay inside and make the most out of this charming place. It was in the heat of that afternoon that we improvised a photo session, my husband and I, taking turns as photographer and model.
I hope that this black and white series succeeds in transposing the atmosphere of that place.
Imagine…
The desert's dryness, the heat, the tangible quiet, the wild nature, the rare but possible meeting with a snake, the coyotes howling in the distance
The pleasure to have some rest in the shade of this Spartan hut; the sharp, arty, and hipster decoration
He unfolds the newspaper. She sits on the checkered blanket, observes the light that passes through the blinds.
The bodies move in silence. A dance without words in the geometry of space, open to infinity.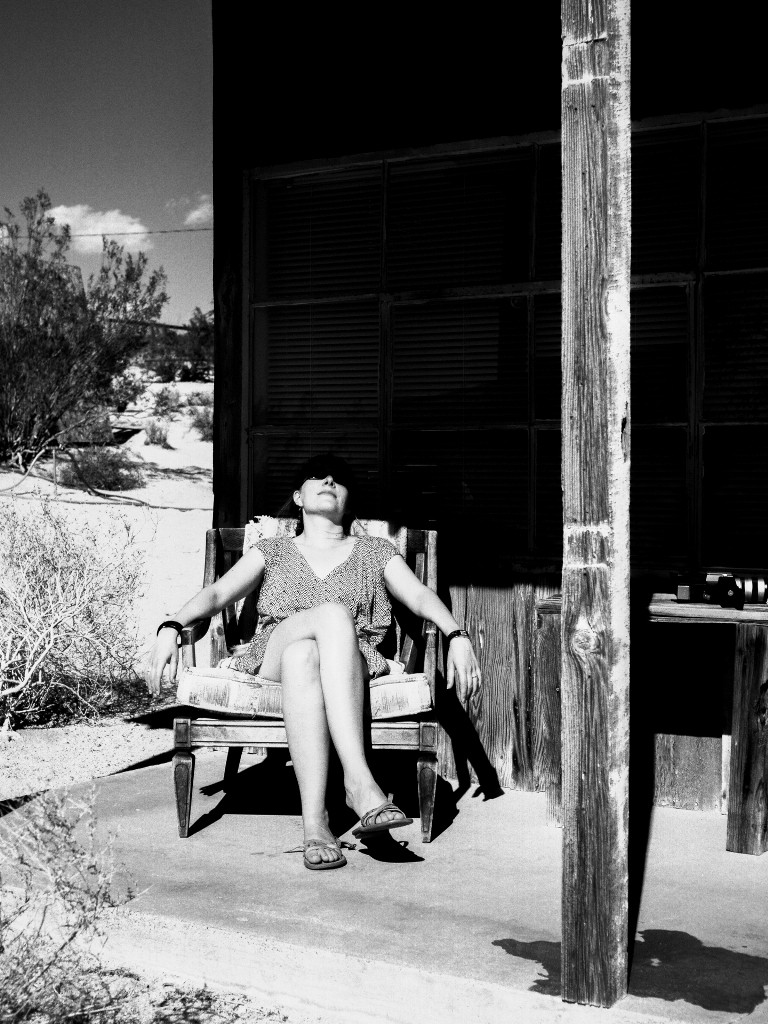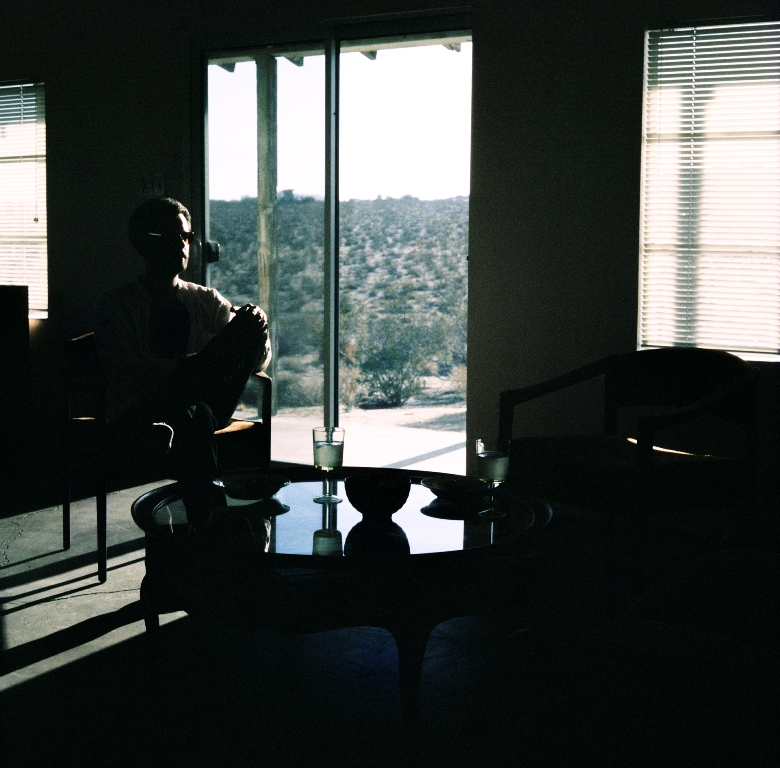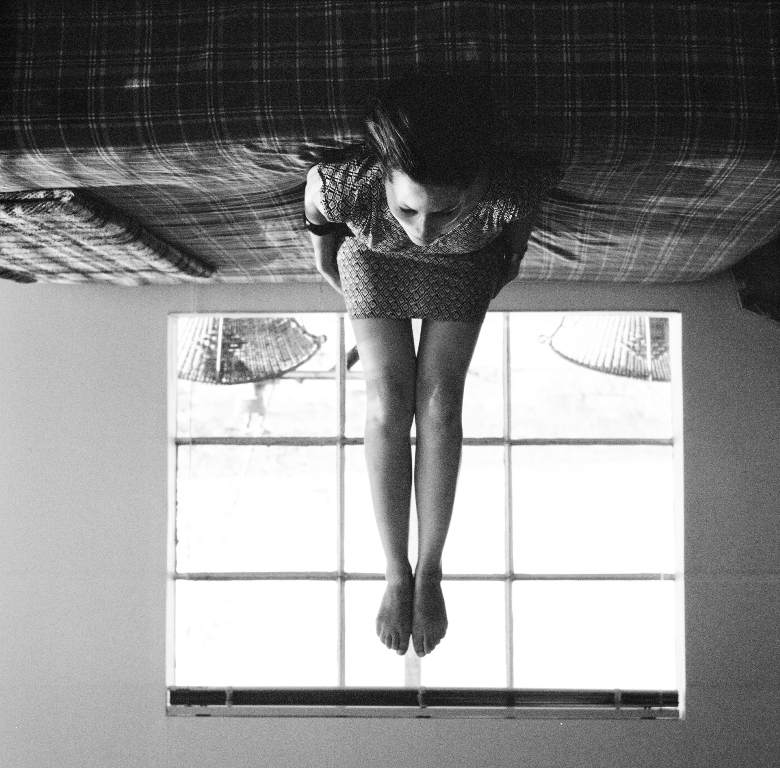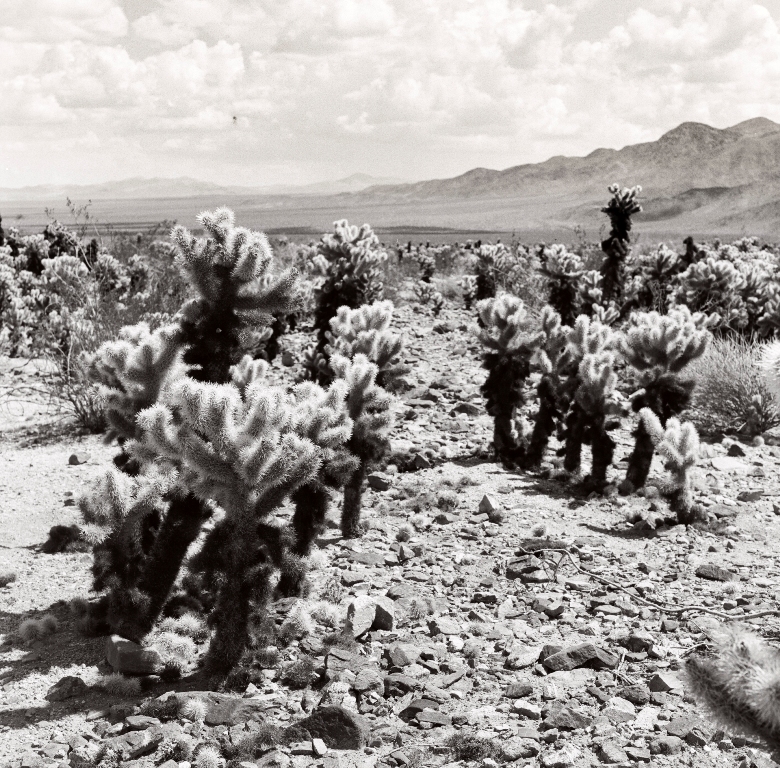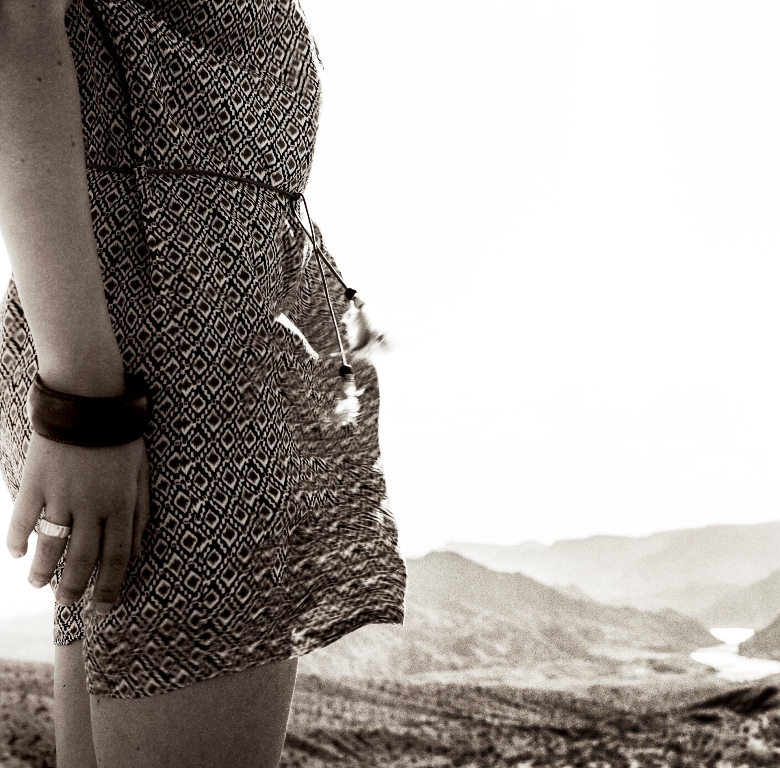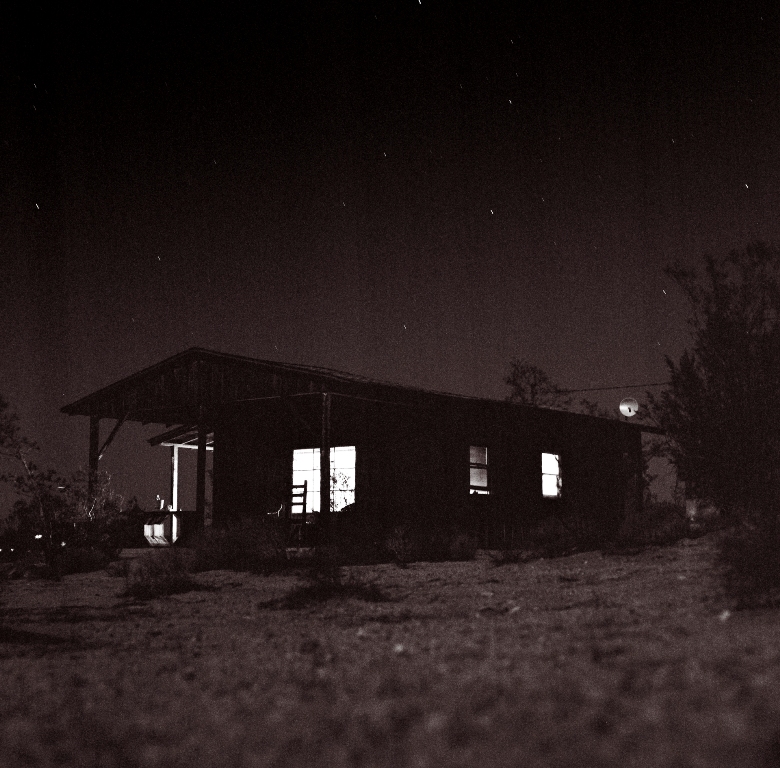 The atmosphere that emerges from these pictures evokes movies. This is a central characteristic of my husband's pictures. Here, the place contributes to creating this specific atmosphere.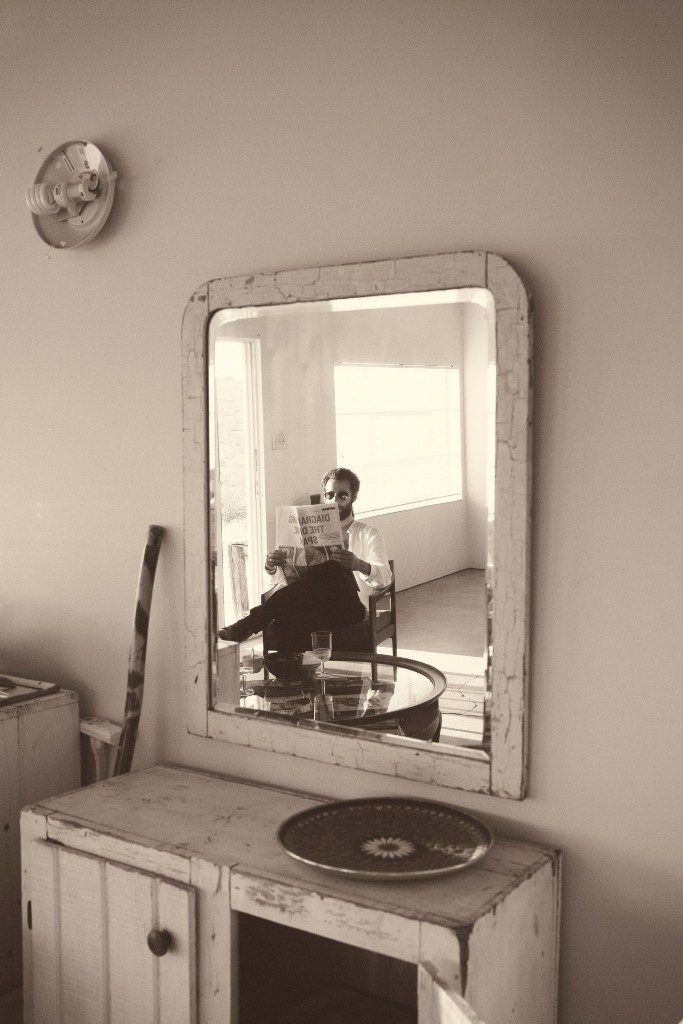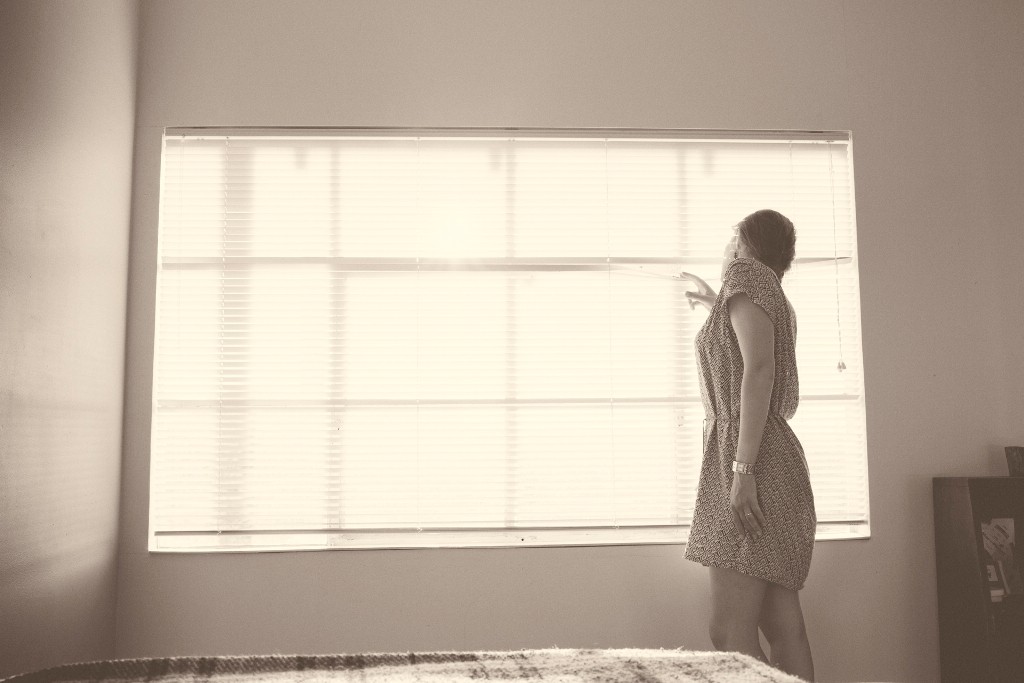 More information about the Cabin  and Joshua Tree National Park here.
---